This blog will mostly be photos! I do have a few things to say - but they can wait for another day :o) Photos are much more fun - especially when you manage to capture a "first" !!

I hope you all enjoy these!



I have to take photos of him smiling on the sly like this because he is so fascinated by the camera, if I don't I end up with photos like this: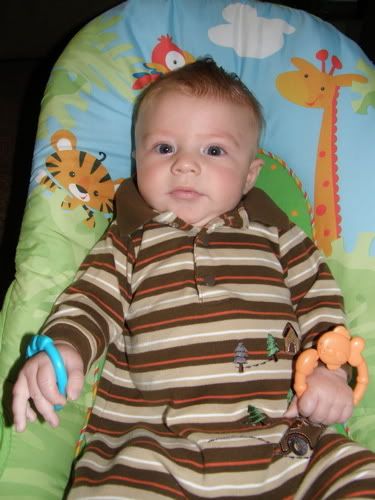 I haven't decided if Tommy is a bad or good influence when it comes to Wesley and the xBox :oP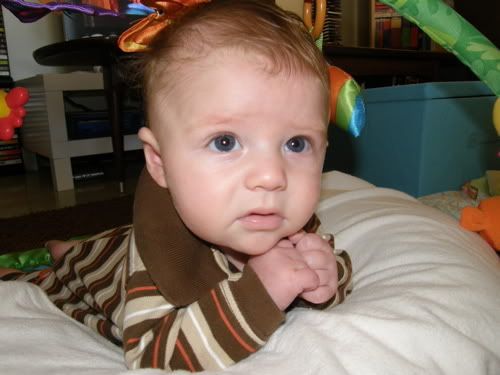 He is doing SO well with his tummy time.



He got a new toy to help with tummy time! He is obsessed with mirrors!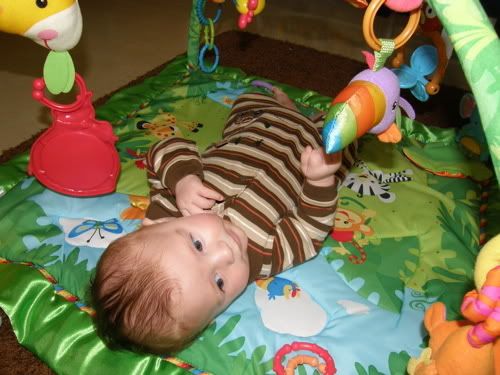 Hmmm, what IS that?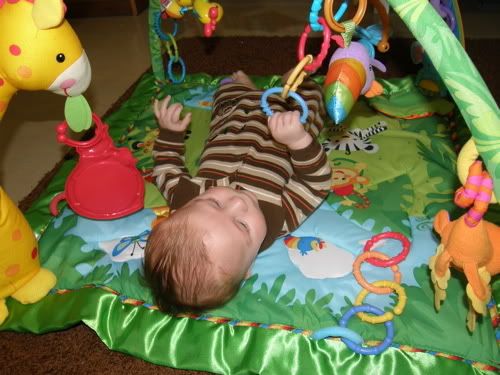 Let me just... WOO! I got it!

This is the FIRST time Wesley has reached for something - AND he got it too, on his first try! I'm so proud!! :o)