My son is now, officially one.


Mum leaves after being here an entire month on Tuesday. *sob* I am totally not ready for her to go and cannot believe she's been here a month already.


We are off to the bank tomorrow, then the real estate agents - we're about to make an offer on our first home! Yeek!


I have an appointment at a neurologist on Wednesday. They found something on my head CT - which was taken for incessant migraines. Scared shitless is one way of putting it.


Tommy's aunt has been in town for the past month, also. We've been trying to catch up with her as much as possible as she deploys (she is Navy, also) for the Horn of Africa soon. Bummer.


Photos (what you all really come for)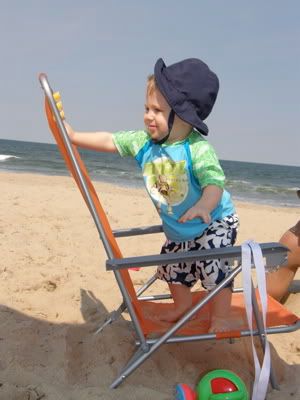 We went to the beach the first weekend Mum was here, seeing as we live about 5 minutes away! Wesley had a grand old time!
And he may (or may not) have gotten burried by Daddy, Uncle Drew and Ben!
...and turned into a Turtle Shell LOL!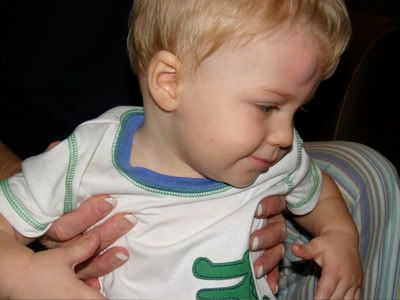 Wesley also got his first goose egg, recently.
He literally ran into a door frame.
I felt so bad, but he got over it quickly, thankfully!


August has been particularly hot (duh!) so we've been spending a lot of time at the NAS Oceana water park. This is my Mum hanging out with Wesley. I think the smile says it all!


Tommy, Wesley and Aunt Tricia!


"Gan" and Wesley on the pier at Virginia Beach.


Seriously cute, no?

We went up to DC, too, with Mum. Saw a lot of great sights and can't wait to go back. Above is a tiny, tourist-y snippet!
Love, Erin xo