Well, well, well. What do you know? The big day has arrived and gone again. And I cannot believe it!
My son, our son, is a WHOLE YEAR OLD!

Mum is over here in the US, so Wesley, "Gan-ma" and I opened presents from my side of the family in the morning as Tommy had to leave for work at 5:30am, before Wesley was awake. (Thank you Navy!)

Here are a few pictures of him playing with the toys he received in the morning.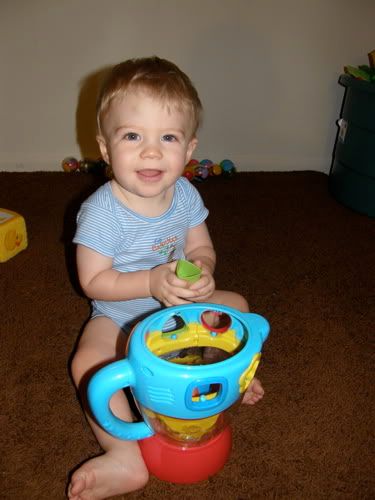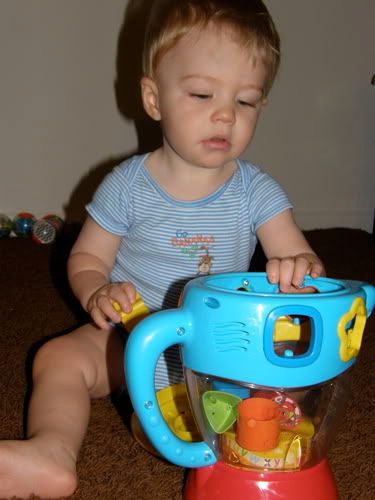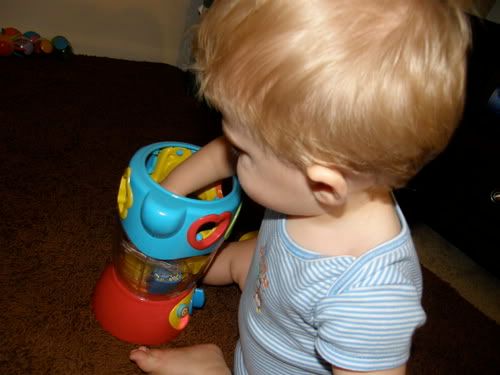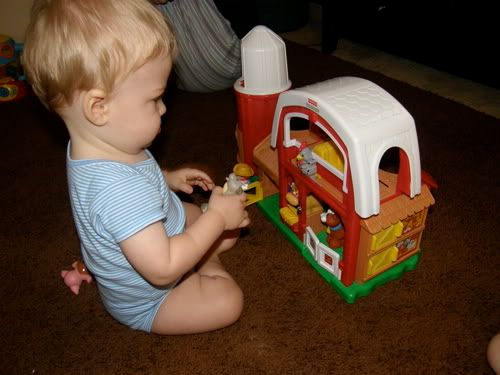 Then finally Daddy got home from work, with Uncle Drew in tow (Uncle Drew is a good friend of the family - and he was there the day Wesley was born, so it was very special and meant a lot to all of us that he was came and visited on Wesley's birthday, too!)
We opened more presents (from Mummy and Daddy) and then had some cake!